A unique business opportunity
Dstrezzed franchise
Starting a new business in today's market isn't easy. But what if you could have all the advantages of being an entrepreneur with the support and knowledge of a bigger company? Opening a Dstrezzed franchise store might just be the right path to take for you.


Dstrezzed is founded in The Netherlands in 2010 and is the go-to apparel brand for every modern gent who appreciates the specific quality & aesthetics of our garments tailored for this modern era. Because of our competitive pricing, we will be able to reach out and connect with all modern gents across the world. This, together with our systemized business model has made Dstrezzed a growing appearance in fashion.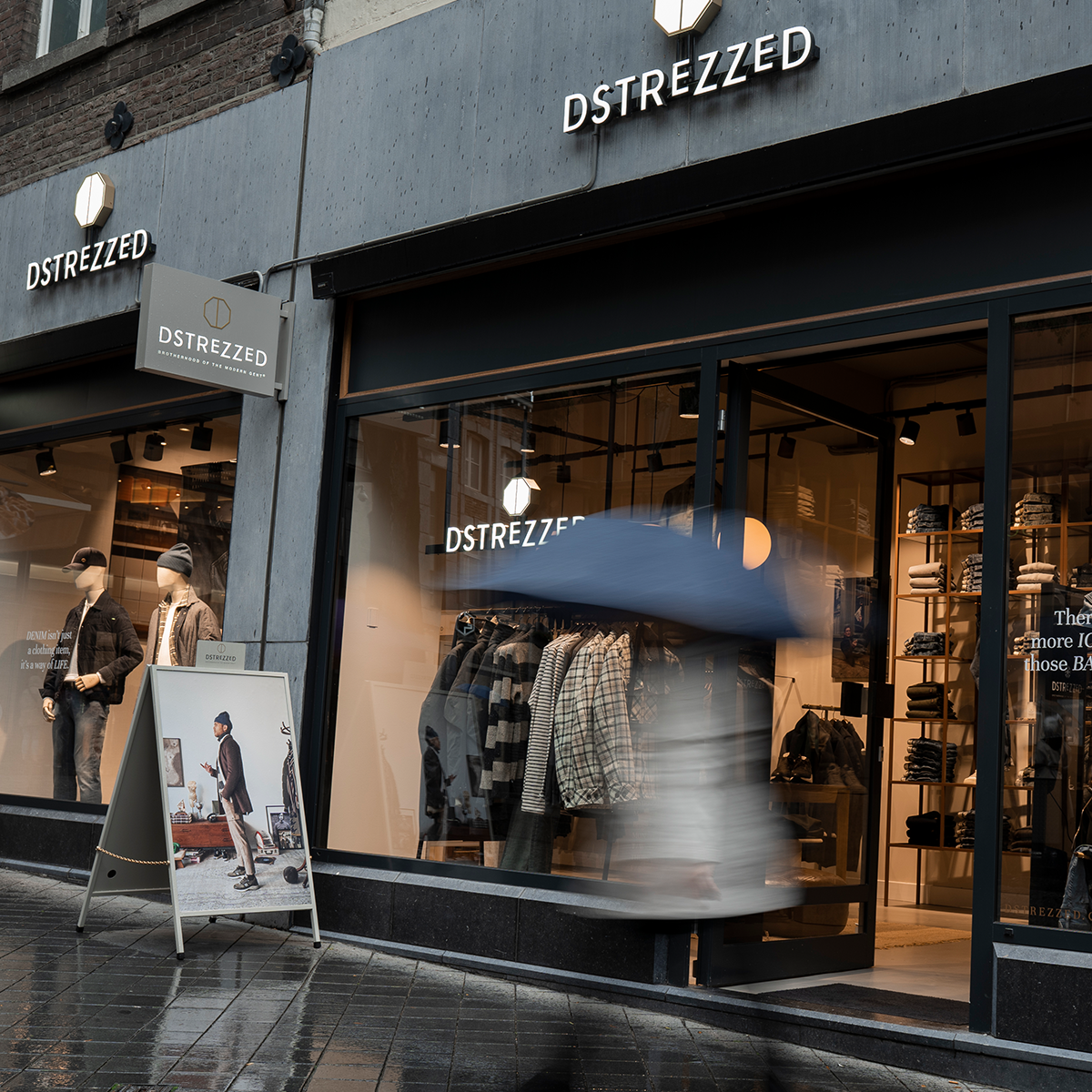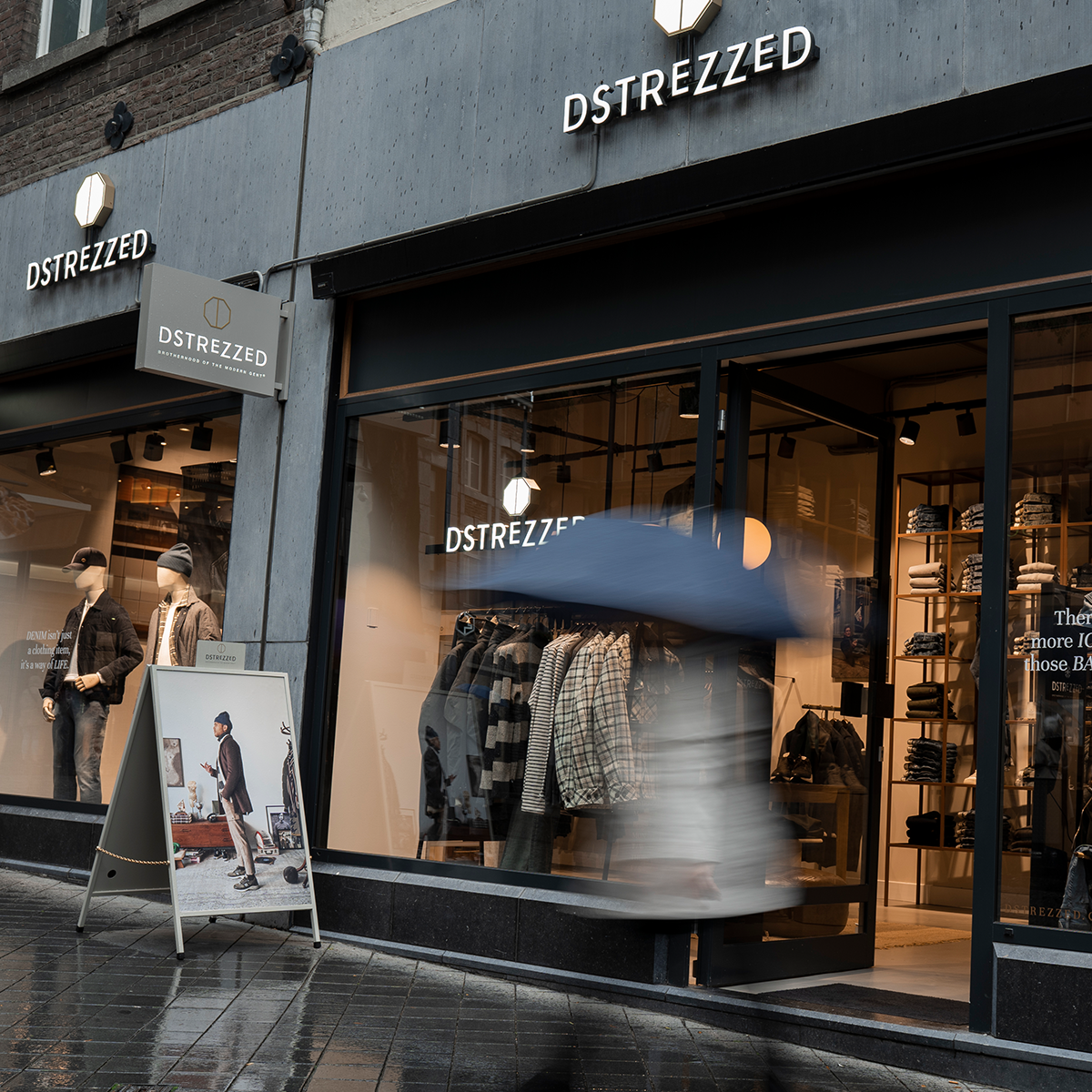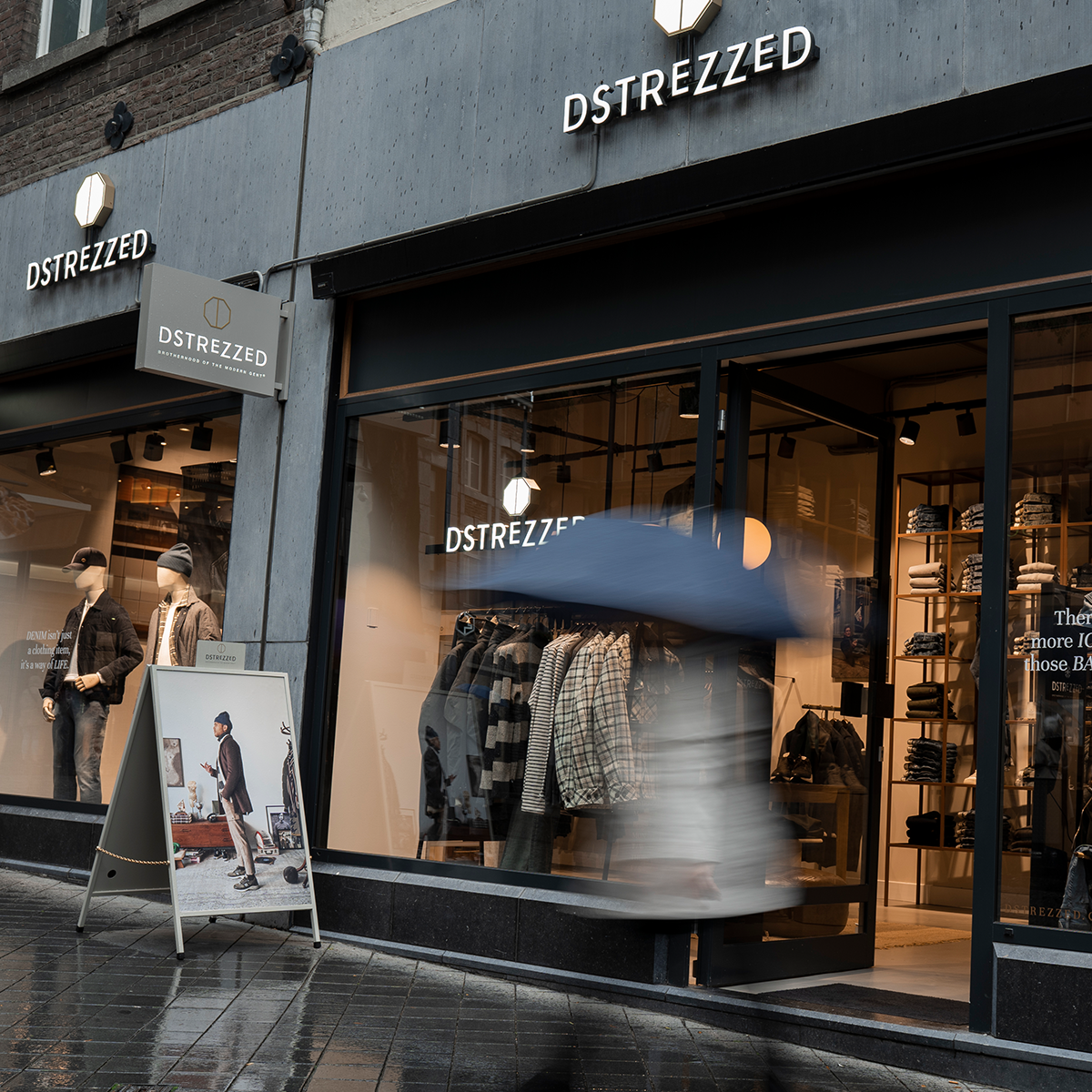 Independence with guidance.
Own your own Dstrezzed Store
Since 2018, Dstrezzed has been focused more and more on retail. Quickly after Dstrezzed became more visible in the shopping streets, several franchisees took the shot and opened their own Dstrezzed store, and with success!
From today on we count nine Dstrezzed stores, five stores are owned & operating, and we have built good relationships with four Dstrezzed franchisees, whom we are lucky to call our brotherhood.
Our goal for the future is to grow to 25 stores and this is where you come in because this is a goal we can reach together. Have you always dreamed about having your own business, and do you also have experience in retail? Are you ambitious, and do you share our core values? Then don't pass up this opportunity to have your own Dstrezzed store.

If you're looking for more information please e-mail via the button down below and provide us your contact details (don't forget to tell us your place of residence and telephone number), and we are happy to send you our newest Dstrezzed Franchise Brochure.  


Planning and reporting
Continuous monitoring of all relevant store KPIs forms the basis for defining and optimizing Dstrezzed's joint objectives. In addition, store and sales data are shared between franchisees and Dstrezzed in order to further optimize business processes and organize them more efficiently.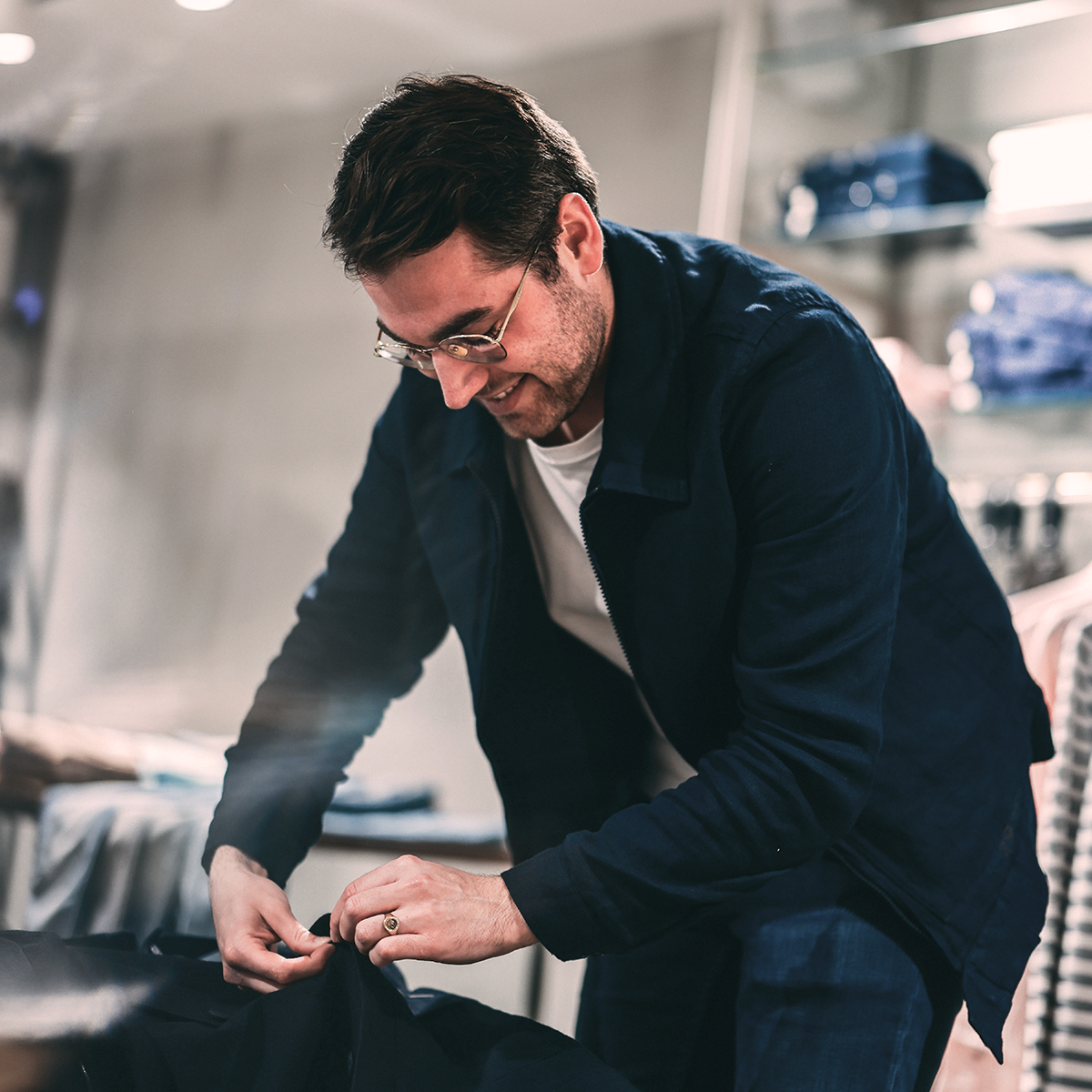 Training and support
The key advantage of franchising is the cooperation between franchisor and franchisee. We offer regular basic training for our franchisees. In this way we help you manage your staff and go through your sales data, while also providing advice where necessary.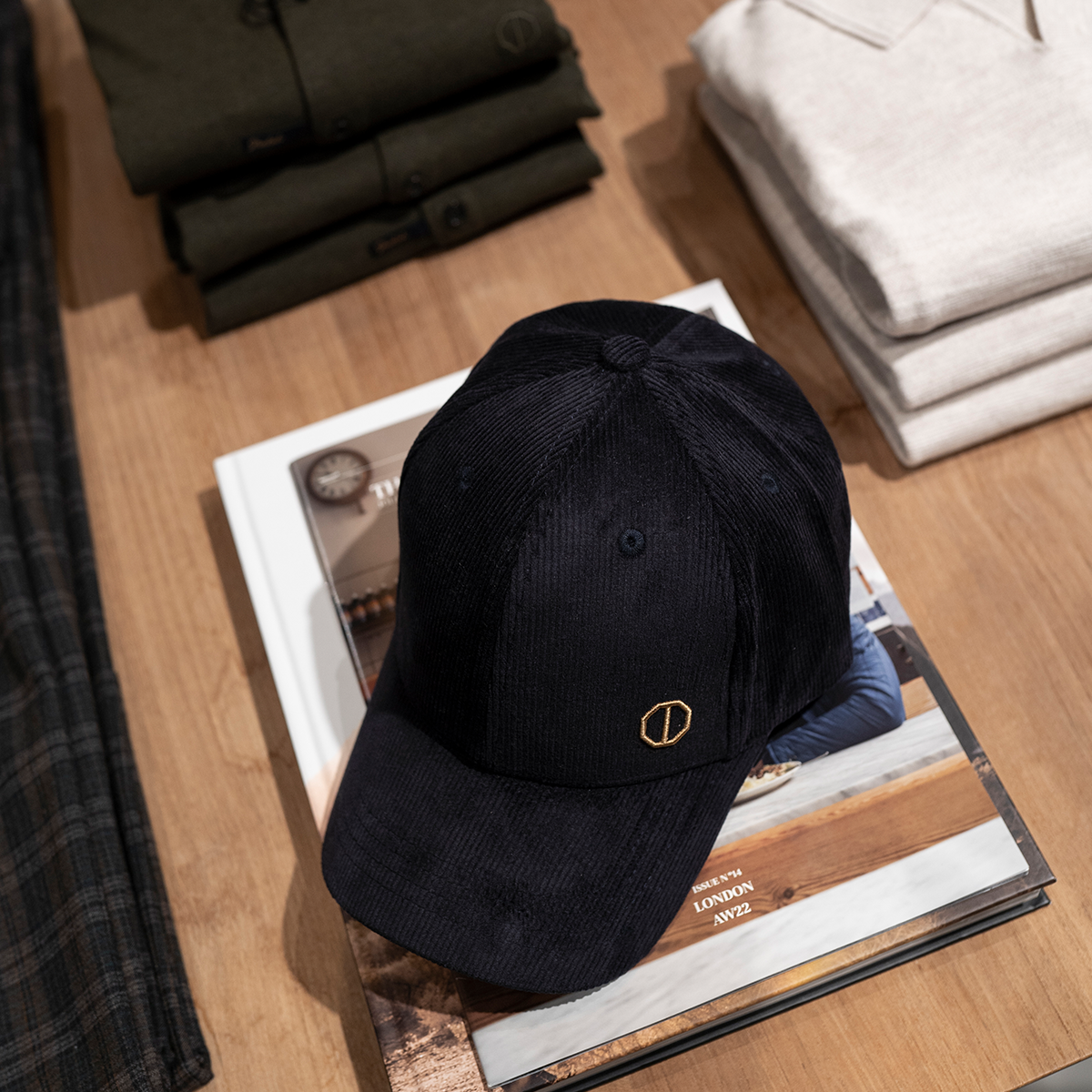 Strategic assortment
Dstrezzed offers buying recommendations to help you acquire the perfect collection for your store. Sales and inventory ratios are continuously optimized by evaluating the layouts of the various stores. The result is an assortment structure that is streamlined for the store.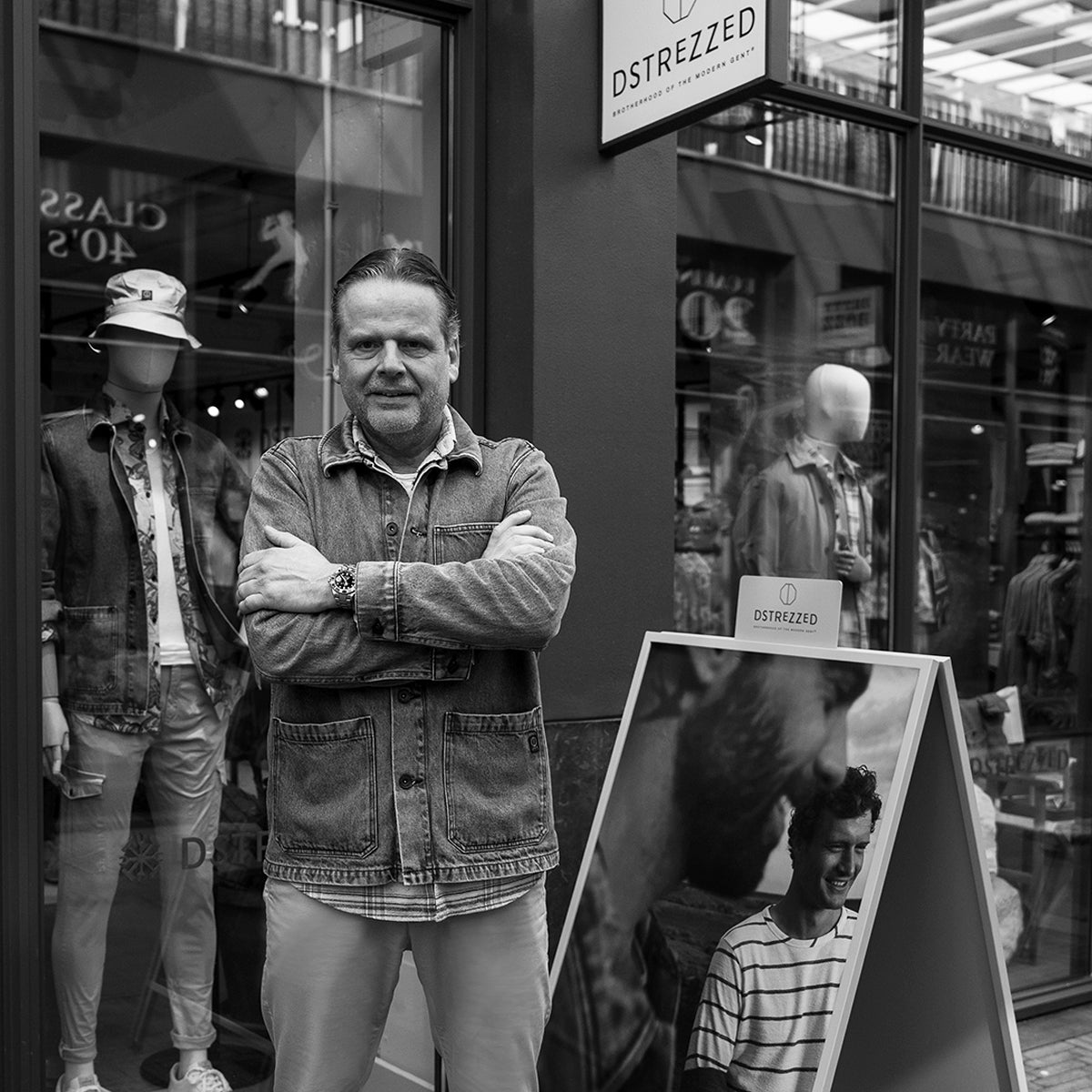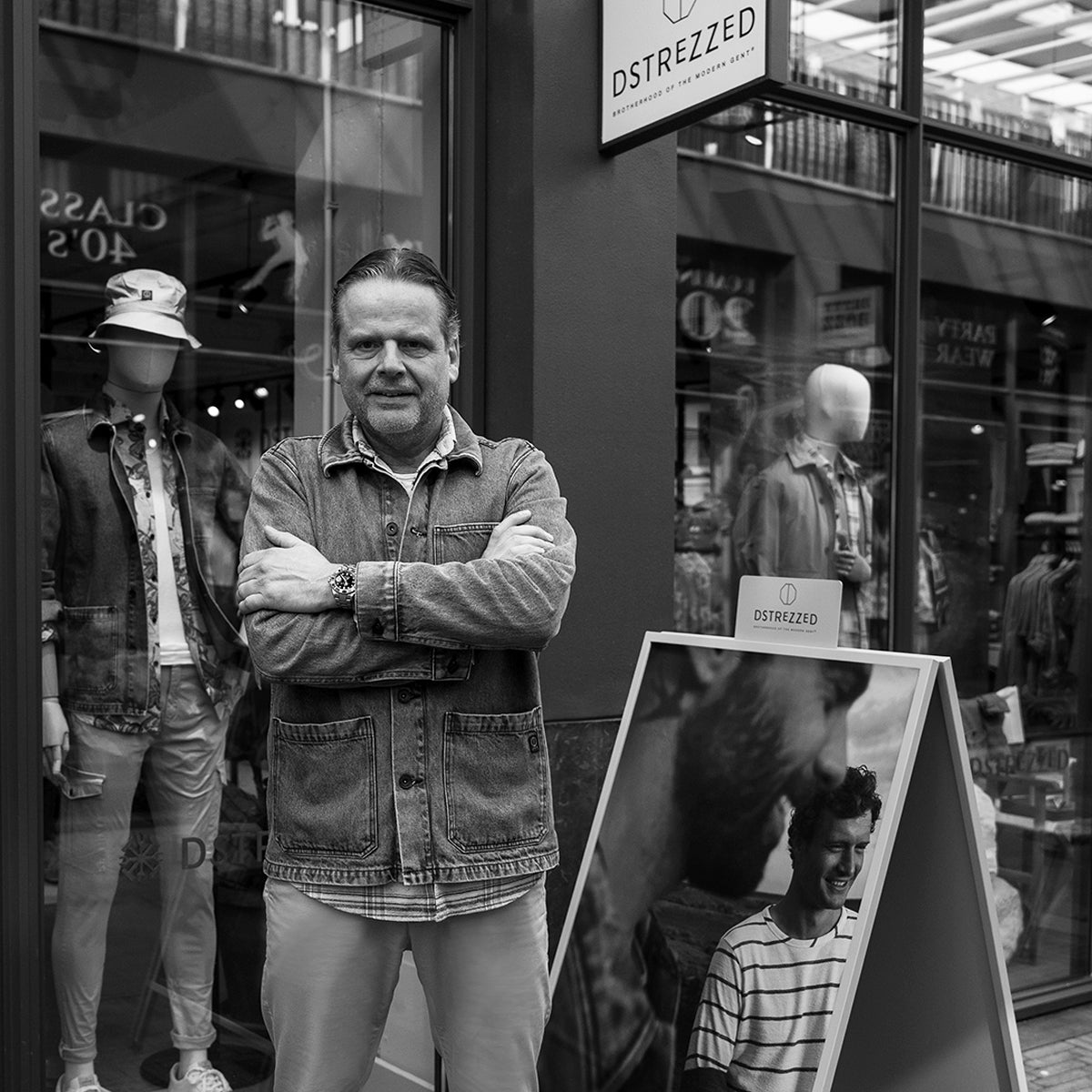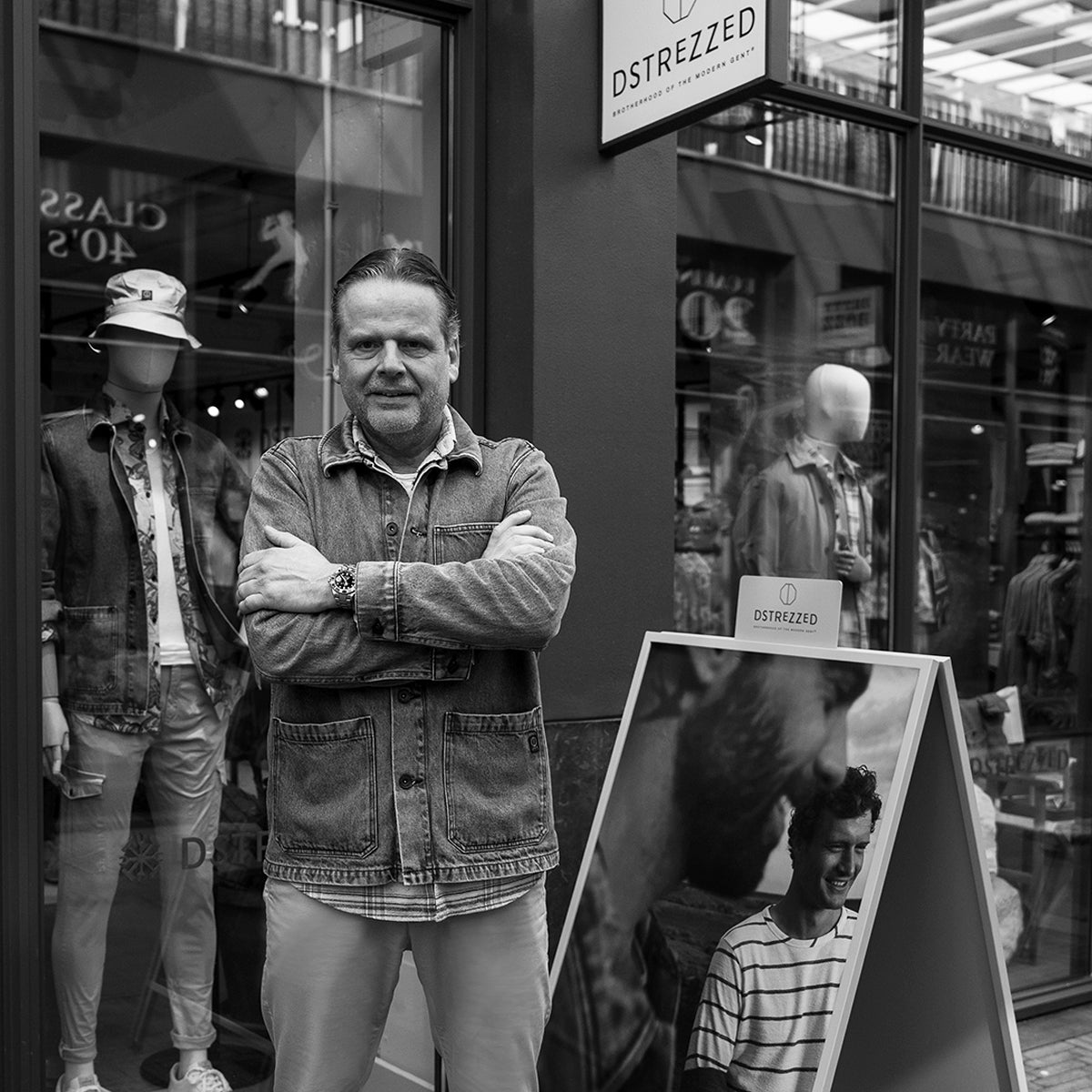 A chat with a Franchisee
We drove off to Breda, to have a chat with Dstrezzed Franchise owner, and brother of our brotherhood; Jurgen Vestergaard.

Jurgen runs the 170m2 Dstrezzed store located at Houtmarkt 49, Breda, The Netherlands.
What was the reason for you to franchise with Dstrezzed?
Dstrezzed for me is an organization with a clear philosophy about clothing for men. They have good brand awareness, it's a label that you can not compare to any other men's labels, with a total fashion collection from A to Z. Years ago I worked for a Belgian fashion agency, which also had Dstrezzed in their brand package, and there I saw how well the label was received by Belgian retailers. This was also an eye-opener for me. Besides all the above, I have a lot of confidence in the founder and owner of Dstrezzed, Eric Aarden. With his sense of commerce and good taste, he is able to put Dstrezzed on the map.

What do you think is the profile of a suitable Dstrezzed franchisee?
Experience in retail fashion, particularly men, is a must for me. You should be able to go that extra mile in providing customer service, the exhibition of hospitality is very important. A 'roll up your sleeves mentality' is necessary for this branch, and it is also useful if you are financially educed.
'A 'roll up your sleeves mentality' is necessary for this branch.'
What is your distinctiveness compared to other franchise fashion retailers?
I've gained years of experience in fashion retail at a large and successful Dutch fashion retailer. This allows me to assess what is suitable for our customers. The sincere interest in what a man looks like in Dstrezzed clothing and the rest will go without saying. We can bear any advice. I think this is the core of successful sales.

What is the training & support you receive from Dstrezzed?
We get more than sufficient support from Dstrezzed. Three times a season a fantastic new theme window, and extensive POS, such as posters, window stickers, and signings for the tables. All sales and stock details are mailed weekly, so you can manage the results. The purchase agreements in the showroom are also regulated. There is a lot of support and think along, such as putting depth in the right articles and colors. Resale figures are therefore carefully analyzed and they make the right choices together in composing the collection for the store. We also get VM support.

And last but not least, what are the avantages of franchising with Dstrezzed?
The ability to exchange slow movers for fast movers within the season. They offer excellent margin and a percentage of what's purchased can be returned at the end of the season. The 90 days payment term is great for your company's liquidity. Dstrezzed also has seasonal stock, from which you can order your bestsellers. And the renovation of your upcoming shop is almost completely carried out by Dstrezzed, this provides a very beautiful picture in which the Dstrezzed collection appears even better.